Service Categories
Clients References

Hi, we are Catherine and Adele from Australia. We have just completed the Annapurna Sanctu ary Trek. After arriving in Kathmandu without a guide, which can be some what stressful. Someone without a guide, which can be some what stressful. Someone
More>>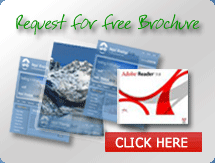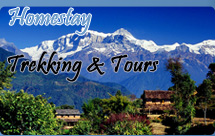 Namaste Welcome to Himalayan Country Nepal !
Nepal, rich in culture and natural beauty. My name is Rishi Ram Paneru. I am a 28 year old graduate of Tribhuwan University, where I was awarded a Bachelors degree in Tourism, Sociology and History. My career as a Himalayan guide began in 1998, and I am well experienced in all manner of adventure guiding in Nepal. I have guided many groups through this trekking region, which is a superb platform for adventure seekers to experience the true wonder of the mountains. Besides the Himalayas.

Top Adventure Trips

Annapurna Base Camp
Annapurna area was first explored by the British Adventurer Col. James O.M. 'Jimmy' Roberts ..
More>>

Everest Base Camp
This Everest Base camp & Kalapathar trek is one of our most rewarding journeys for your adventure holiday..
More>>

Island Peak Climbing
Nepal Himalaya Guide offers a climb of Island Peak (Imja Tse 6189 meters/20,300 feet), This Island..
More>>

Mera Peak Climbing
Mera peak climbing (6,476m/ 22,242ft) is an exciting, scenically stunning Mountain becoming popular
More>>

Manaslu Trekking
All the treks to Manaslu Region begin at Gorkha, a 6 hour drive to the west from Kathmandu . This area gives you. More>>