Service Categories
Clients References

Hi, we are Catherine and Adele from Australia. We have just completed the Annapurna Sanctu ary Trek. After arriving in Kathmandu without a guide, which can be some what stressful. Someone without a guide, which can be some what stressful. Someone
More>>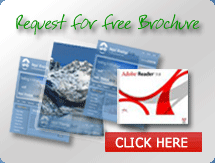 Quick Inquiry Form
Before You Travel
Equipments List:

Head: Accessories:
- Sun hat - Headlamp & spare batteries
- Fleece/Wool hat (to cover ears) - Hand touch & spare batteries
- Sunglasses & reading glasses - Dry packs
- Scarf to cover face (dust/wind) - Open neck water bottles x2
- Watch with light & alarm
Lower Body: - Pack no heavier than 15kg fully packed
- Under garments - Pack cover
- Hiking shorts - Day pack 33litre with waist strap
- Lightweight walking pants - Money belt
- Light weight thermal leggings
- Fleece or tracksuit pants Toiletries & Personal Hygiene
- Waterproof shell pants - 1x quick dry towel & face cloth
- Shampoo & Conditioner (biodegradable)
Feet: - Toothbrush & paste (biodegradable)
- 3x thin cotton inner soaks - Multipurpose wipes (face & body)
- 3x thick warm wool hiking socks - Deodorant
- Hiking boots (with spare laces) - Face & Body moisturizer
- Walking sneakers - Nail clippers/file
- Scandals - Small comb/brush
- Walking poles - Small mirror
- Clothes washing soap (biodegradable)
Upper Body: - Toilet paper (you can buy more on trek)
- 3x T-shirts - Anti-Bacterial wipes (4x packs)
- 2x lightweight thermal tops - Hand sanitizer (small bottle)
- 2x Merino/Fleece long shelve tops - Sun block face/body high UV protection
- Waterproof shell jacket - Lip block with UV protection
- Down vest/jacket* - Feminine hygiene products
- Poncho rain cover

Hands: Extra Items:
- Lightweight fleece gloves - Camera & extra batteries
- Heavyweight gloves - Binoculars
- Or waterproof/wind fleece gloves - Reading books
- Playing cards
- Trail map & guide book

Sleeping: - Journal & pen
- Sleeping bag* - Photo's of home/family
- Sleeping bag liner - Energy/protein bars (optional)
- Pillow slip/case - Walkman & Steripen

Medical Kit:
- See your Doctor for compete medical kit
- including Dimox

Trekking Group
This given trip based on group joining trip in Kathmandu and the minimum number will be 2 pax and max 10 pax based on group booking. For single also we organize the trip with single supplement (except some region most requires minimum 2 persons). Please make sure that you do have a group joining before you book the trip and we do organize the trip in large on request but small group that mean we can provide our best services during the trip.

Physical Requirements
Trekking is seems strenuous but does not require that you have any previous trekking or mountaineering experience. It does not require any technical experience; only that you are in good physical & mentally conditioning and be able to hike for 4-6 hours over hilly terrain with a light day pack. Before the trip booking with us please consult with your Medical Doctor once and in Doctor References go for your trip booking process with us.

Trek Leaders and Staffs
A decade experienced in the adventure tourism our incredible guides and staffs are the back bone of the company who are selecting based on highly skilled professionals with their technical proficiency, proven safety records, careful judgment, patient and supportive teaching styles and great personalities. Most of our field staffs are from the local area covering from eastern to western Himalayan ranges, which support the local people directly. They have good health fitness as well as well experience with good knowledge of team leading in the Himalayan region. We are going to work with Porter progress of Nepal (International Porters Progress Group) shortly for the porter protection.

Acclimatization
Our trek itinerary specially tailored considering with a high degree of minimization of AMS (Acute Mountain Sickness). Normally, altitude sickness starts from 3,600 meters/11,808 feet and there is no problem below this standard. During your trip this is a best solution go slowly with body acclimatization. Consider in the higher altitude there is less oxygen in the air. Suppose, crossing high passes more than 5,000 meters/ 16,400 feet, there is 50% less oxygen than at sea level. Your body needs many days to acclimatization during the travel in high Himalaya. Please check about high altitudes sickness by Dr. Jim Duff from Australia in given link (http://www.treksafe.com.au/medical/altitude_illness.htm)

Travel Insurance
We strongly recommend the purchase of trip cancellation and travel insurance. This comprehensive travel insurance provides coverage for trip cancellation and interruption, travel delays, loss of baggage and travel documents, baggage delay, medical expenses and emergency assistance.

Climate and Weather
Nepal is a country of diversified in a topography starting from 60 meters to top of the planet 8,848 meters at the top of Mt. Everest. We have dry season from October to May and the wet season (monsoon) from June to September. For the Everest base camp trekking mid September to mid December is one of the best times and also March to May good to trek in Everest base camp. During the autumn the vegetation is lush after the rains of the monsoon and the air is clean and fresh and spring can be a little dusty but with pleasant & warm weather. December to February is good for visibility but cold in high altitude as well as Kathmandu too. Starting the rain from June and till the mid of the September and cloudy weather badly for visibility.

Passport and Visa Requirements
Before you traveling to Nepal & any trekking in nepal Himalayas please check your passport and validity date. Passports most have at least 6 months validity after finish date of your trip. We most require your copy of full passport details send by fax or scan copy is most preferable. In Nepal you will require a visa which can be obtained in advance from the Nepalese Embassy from your country or you can get on arrival at the airport in Kathmandu (Peak season you need to wait long in airport during the obtaining visa). Here is general list of Nepalese visa fee as below and web link as (http://www.immi.gov.np/)

Fees to be levied while issuing tourist visa by the Mission or entry point:
-US  Dollars 25 or other convertible foreign currency equivalent thereto for 15 days multiple entry visa.
-US  Dollars 40 or other convertible foreign currency equivalent thereto for 30 days multiple entry visa.
-US  Dollars 100 or other convertible foreign currency equivalent thereto for 90 days multiple entry visa.
-Notwithstanding anything written in clause (a) and (b), no visa fee shall be applicable to the passport holder of member states of the South Asian Association for Regional Cooperation (SAARC) for 30 days.

Permits and fees
During this trip you most require to obtain the Sagarmatha National park entry permits with Trekking Information Management System (TIMS) permit and world heritages site entry permits. All the relevant permits and entry fees are including on the given cost except personal donations & contribution. In case of any such conditions we will inform you if required any additional permit fees before you make a booking with us.

Health and Medical Information
During the High mountain  trek with us, our crews are well experienced travelers and sharing since long time to achieve the traveler's ambition. In fact, we specialized in the Himalayan travel and we all are from Himalayan region with plenty of local knowledge as have been guiding since a decade, which is a key factor to provide the standard service to our clients. Our all services based on client's safety and satisfaction. We provide the high range of quality services and personally taking care during the trip. Each of our guides carries medical kit bag for occurring incidents during the travel and they are first aid trainer.

Environmental Concerns
We are highly sensible to protect our natural environment and participating with many environmental cleanup campaigns. Our responsible tourism carries good message to the locals and we insists and train them do's and don'ts, how to keep good environment etc. Besides this tourism industry has an obligation to protect and preserve the natural environment for future generations as well. Kathmandu Environmental Education Project (KEEP) (http://www.keepnepal.org/) helps to co-work with many trekking company and this organization providing many useful training to our crews and awareness environment program in the mountain.

Our Experience
Nepal Himalaya Guide  P. Ltd. has stabiles beginning of 2005 with Govt. registered company based in Kathmandu, Nepal and we are working in adventure travel in the Himalaya of Nepal, Tibet, Bhutan and India. The operator has gained a decade of experience in the adventure tourism working as a guide, adventure travel consultant and by stabilizing own company. Our long experience in adventure travel, we are even more dedicated to fulfill our clients' requirement and always sincere with clients gratification. We are also delighted to say that many of our past clients who organized their trip in the Himalaya they wouldn't hesitate to inform you about our organization and professional organizing skills.

How to Book
While you have chosen your trip, contact our head office by mail or phone to check the availability dates (may visit the updated departure date page) groups or any remaining question you may have. We are happy to help and reply responsively as soon as possible. We'll hold your booking with us before your final decision. Please read properly our trip booking terms & conditions before your booking and fill up the booking form (download from our website) along with the appropriate deposit of 20 % per person in advance and payment made through the bank transfer or submit your credit card (visa/master card) details with booking form. When you choose the method of advance payment in an appropriate way, a signed and completed booking form will still be required for confirmation of booking. Bookings will only be confirmed once when we received a completed and signed booking form along with appropriate amount of payment.
The final balance for your booking will be on arrival in Kathmandu. We will invoicing you before your arrival for the final balance along with other final pre departure details as appropriate. Your final invoice will show the price based on the previous quote at the time of invoicing. Please read the trip booking term and condition on given link


We wish you a remarkable Himalayan experience with us!