Service Categories
Clients References

Hi, we are Catherine and Adele from Australia. We have just completed the Annapurna Sanctu ary Trek. After arriving in Kathmandu without a guide, which can be some what stressful. Someone without a guide, which can be some what stressful. Someone
More>>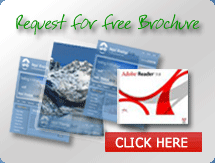 Quick Inquiry Form
Client's References
Nepal - Annapurna Circuit Trek  
Our groups of five from Australia and Holland have just successfully completed the Annapurna Circuit trek, followed by a visit to the Chitwan Game Park, all organized very expeditiously by Nepal Himalaya Guide.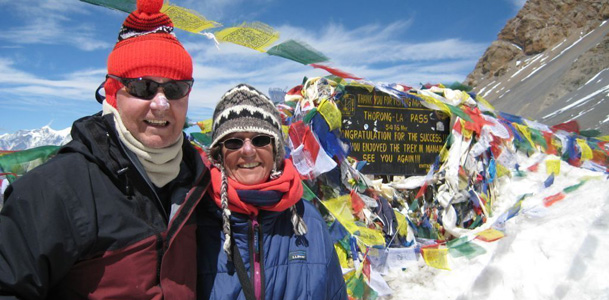 We have had a tremendous trek, and in particular we found our host Rishi Paneru to be exceptionally helpful in setting everything up for us after our arrival in Kathmandu. Our three porter-guides Dhurba, Santa and Nabaraj were absolutely terrific throughout and are highly commended for their strength and good humor. We all thoroughly recommend Nepal Himalaya Guide for a great trekking experience!

Regards,
Dr. Brian Miller,
Brisbane, Australia
Nepal Himalayas - Annapurna Circuit Trekking
Hey Rishi
Some feedback on our trek:
Having been on several treks in Nepal, amongst others Everest base Camp and Kanchenjunga base Camp, Nepal Himalaya Guide did a great job in organising our Annapurna Circuit trekking where they were very flexible and accommodating to meet our needs and requirements.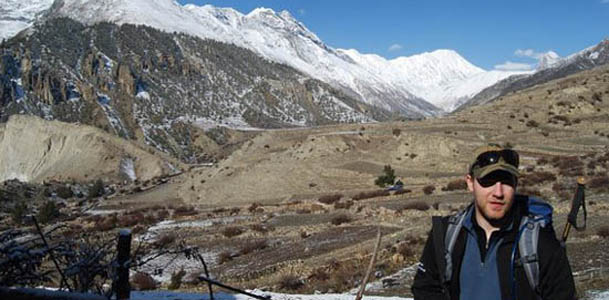 From airport pick-up to hotel accommodation in Kathmandu and guide-cum-porter for the Annapurna trek, everything was organised very professional and we were left with a very welcoming, positive impression so that for our next trek in the Himalayas we would definitely choose Nepal Himalaya Guide a highly recommendable to anyone, trustworthy agency. Thanks a lot Madan and Rishi for a great Annapurna trek!
Best Wishes,
Bjorn Bayer & Ningna
Denmark

Hi, we are Catherine and Adele from Australia.
We have just completed the Annapurna Sanctuary Trek.

After arriving in Kathmandu without a guide, which can be some what stressful. Someone recommended Rishi Ram Paneru from Kathmandu.
Rishi has been an excellent guide and friend to us over the past three weeks.
His language of the trekking regions, culture and local attractions are outstanding our comfort and safety during our journey were always his top priority.
We will take back very happy memories of our time in Nepal and we would love to pass on our wonderful experience to friends, family and fellow trekkers.
Catherine Thomas
Address: Australia
Adele Stephenson
Address: Australia

Three friends and I trekked with Rishi through Annapurna and we loved his abilities as a guide and companion so much we did another trek with him to Gokyo Ray which was even more amazing.  Rishi was happy to help us achieve two great treks when others thought we wouldn't be able to manage it.  His eagerness to share his knowledge, experience and laughter made it all the more enjoyable.  I highly recommend Rishi to anyone looking for a truly memorable experience, and hope to come back to Nepal one day to do some more treks with him again."
Clare Walker
Address: UK
Rishi's competence and knowledge about the mountains made for a relaxed and exciting trek.  He knows both the local cultures and the people in the villages and finds the best rest stays.  He paced us well on the six week trek on the Anna Purna trail.  We'd love to return to Nepal and trek with Rishi again!
Contact Information:
Frances S. Adeney and Terry C. Muck
117 Kennedy Avenue
Louisville, Kentucky, USA
Bonjour,
Je vous conseilles fortement les services de Rishi Ram Paneru comme guide pour une randonnée au Népal.  Rishi est un guide très professionnel et compétent.  Ses études en sociologie et en histoire font de lui un guide qui se distingue des autres et offre une expérience des plus enrichissante.  
Si vous avez des questions en français, n'hésitez pas a communiquer avec moi par courriel au et je me ferai un plaisir d'offrir un complément d'information sur le Népal.
Bon voyage!

Valérie Lamache
Quibec Canada
"I spent a month in Nepal in October 2004 as the first stop on a 4 month break, and couldn't have hoped for a better guide (and friend) than Rishi. Having been off the travelling trail for a few years with work commitments, I was more than a little nervous to find myself in Kathmandu with little more than a sketchy plan to head up to the Annapurnas and go for a wander! However, Rishi was brilliant at pulling together an itinerary, organising travel arrangements, ensuring we always stayed in the best accommodation at the best rates, and generally being a great travel companion - all of which  enabled me to simply get on with the job of taking in the sights, sounds, and smells of this incredible county.
Just hope I can get back there again one day :)
Jonny Baber
Reading, United Kingdom