Service Categories
Clients References

Hi, we are Catherine and Adele from Australia. We have just completed the Annapurna Sanctu ary Trek. After arriving in Kathmandu without a guide, which can be some what stressful. Someone without a guide, which can be some what stressful. Someone
More>>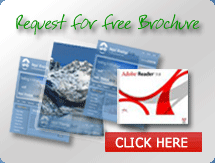 Quick Inquiry Form
Kathmandu, Gorkha And Pokhara Tour
Trip Highlights:

Tour route                                  : Kathmandu to Nagarkot to Dhulikhel and Kathmandu
Duration                                     : 11 night's/ 12 days in total
Grade                                         : Leisurely/ Easy
Meal                                            : Breakfast in Kathmandu, Gorkha & pokhara MAP plan in Nagarkot and Dhulikhel       
Accommodation                       : Deluxe hotel
Transportation                          : Private vehicle
Best Months                              : Sept – May
Introductions
Kathmandu, A 218 square miles of land, situated above 4400 ft above sea level with three historic, artistic and cultural towns namely Kathmandu, Patan and Bhaktapur together form what is known as the `Kathmandu Valley'. Kathmandu is the hub of Nepal's traditional culture and arts. This is the place for rest, relaxation and easy-day sightseeing of historic and artistic temples and monuments, and mountain views. Being the capital city of Nepal, it offers many services including international airlines, hotels and other facilities. One also enjoys Kathmandu for night life, shopping and of course for the mountain views.
Gorkha At an altitude of 1,145 Gorkha is 20 km north of the village of Abu Khaireni on the Prithvi Highway along a good all –weather road, 136 km west of Kathmandu and 106 km east of Pokhara .Probably Nepal's most famous village, it is the ancestral home of the Shaha dynasty, the birth place of King Prithvi Narayan Shah after whom the Prithvi Highway is named, and was at the heart of the recruiting area for Gurkha regiments. The modern village is a steepish walk to the south of Prithvi Narayan's Gorkha Durbar headquarters and, considering it's role in the history of Nepal, surprisingly small.
KING PRITHVI NARAYAN SHAH,
Regarded as the founding father of the modern state of Nepal, Prithvi Narayan Shah was born in 1723 and, the age of 20, succeeded to the Gorkha throne established in 1560 by Dravya Shah. He soon demonstrated an unusual proficiency in leadership, and his rule was noted for it's justice, efficiency and tolerance.
Under his command, the Thakuri, Tamang and Magar soldiers became known collectively as the Gurkhas. Myth has it that the legendary saint Gorkhanath, appearing disguised as an old man, foretold that Prithvi Narayan would rule Wherever his feet would take him. With his eventual success he moved his capital from Gorkha to Kathmandu where it has remained ever since. Prithvi Narayan Shah died in 1775, Nepal's present king, Birendra Bir Bikram shah is 10th generation descendant.
Pokhara, is situated at about 827 meter from sea level, and is located 124 miles (about 200 km) west of Kathmandu and can be reached by plane in 35 minutes or in 5 hours drivr. Pokhara is the next destination after Kathmandu for many adventure and pleasure trips in and around Pokhara. Pokhara is often called the enchanting Himalayan valley with a heart of major actions and adventures.
Surrounded by beautiful snow-capped mountains, with a magnificent lake of crystal-clear pure Himalayan water, all-year round pleasing weather, and friendly people will greet you with a smile and leave you with the most unforgettable moments in your life.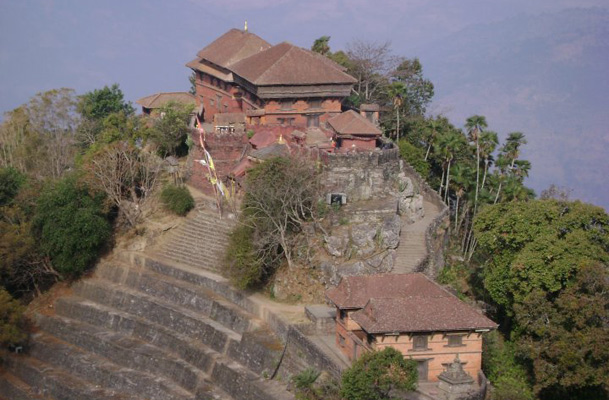 Outline itinerary
Day 01 Arrival day in Kathmandu (1,300m/4,264 ft)
Day 02: Visit Kathmandu valley
Day 03: Mountain flight for 1 hour & visit Bungmati & Khokana
Day 04: Kathmandu valley sightseeing and drive to Nagarkot
Day 05: Sunrise view and Changu Narayan Sightseeing and drive to Dhulikhel
Day 06: Drive Back to Kathmandu & free day in Ka
mandu Day 07: Kathmandu – Gorkha [150 Km – 5 Hours]
Day 08: Full Day Sightseeing in Gorkha
Day 09: Gorkha To Pokhara [150 Km – 5 Hours]
Day 10: Pokhara Sightseeing
Day 11: Pokhara – Kathmandu by drive
Day 12: Departure from Kathmandu
Day by Day Itinerary
Day 01 Arrival day in Kathmandu (1,300m/4,264 ft)
Namaste and welcome to beautiful Himalayan country of Nepal. Upon your arrival at the Tribhuvan international airport our representative welcomes you and assists to transfer in your hotel in Kathmandu. After check in your hotel relax until evening and we'll pick up you from your hotel and transfer to our head office and after briefing about your tour we take you for the welcome dinner in finest typical Nepalese restaurant in Kathmandu with cultural program and overnight at hotel.

Day 02: Visit Kathmandu valley
This morning after a breakfast you'll have a luxury guided trip as we take you few places as Kathmandu Durbar Square, Swoyambhunath stupa, Pashupatinath and Bouddha takes about approx 7-8 hrs.
- Kathmandu Durbar square
Duly recognized as a world Heritage site by UNESCO this particular area best known as Kathmandu Durbar Square lies in the heart of this city. The locals know this area by its old name "Hanuman Dhoka" Palace Square an ancient seat of the Nepalese Royalty. Hanuman Dhoka Palace complex consists of a huge Royal Square exposing a tremendous variety of temples dedicated to different Hindus gods and goddess. Most of the buildings we see here date from 15th to 18th century.
- Swoyambhunath Stupa
Three kilometer west of Kathmandu city complex locates the one of the world's most glorious Buddhist Stupa, it is said to be 2000 years old. Visitors often call it "Monkey Temple" which is main structure by brick and clay which supports a lofty conical spire capped by a pinnacle of copper gilt. There are the all-seeing eyes of Lord Buddha on the four sides of spire. Being situated seventy meter above the level of valley, the hill of Swoyambhunath is a mosaic of small stupa and pagoda temples. Aside, in front of the temple, one of the famous goddess with the shrine of Ajima called "Harati Mata" is there. This temple of goddess believes to be famous in the way of tantric. Both the stupa of Lord Buddha and temple of a goddess are surrounded by other temples and Tibetan monasteries. Being located in the top level of valley, this place is famous for visitors for sightseeing.
- Pashupatinath Temple
Pashupatinath temple being the temple of Lord Shiva possessed its two-storied golden roof and silver doors and is famous for its superb architecture. The temple is situated 5 kilometer east of Kathmandu heart, on the banks of sacred Bagmati River. Being one of the most important Hindu temples, this is a center of annual pilgrimage. From time immortal, the Pashupatinath area has contained numerous temples, stupa, monasteries, images and inscriptions. Not only is the Pashupatinath area a pilgrimage site for the Hindus and it is also an important cultural treasury for the whole world. Only Hindus are permitted to enter from the main gate.
- Bouddhanath Stupa
One of the oldest and the biggest Buddhist monuments ever built in Nepal, Bouddhanath is an imposing structure standing some 36 meters. The Stupa stands on the massive three level Mandala style platform surrounded by colorful private family houses. The basic feature of this great stupa is very much like those of Swoyambhunath stupa except its finial displaying. It is much bigger than Swoyambhunath Stupa and lies on the valley floor where s former one stands on the hilltop. This stupa is said to have been built in 5th century AD. After visit these areas back to hotel and reminder is free and overnight at hotel.

Day 03: Mountain flight for 1 hour & visit Bungmati & Khokana
Today, we pick up you early morning for mountain flight and drive 20 minutes for domestic airport and you will have one hrs exciting mountain flight closest to the northern Himalaya including the Highest peak Mt. Everest. This flight gives you life time Himalayan experience offering fantastic view of many mountains with some highest mountain of the world. After your amazing flight we drive back to hotel for breakfast and afternoon take you to visit typical Newari village at Khokana & Bungmati to see the rare local culture in city and return back to hotel for overnight.

Day 04: Kathmandu valley sightseeing and drive to Nagarkot
Today, morning we will ready after your breakfast to head on for our guided day trip to remain world heritage sites as Patan & Bhaktapur and drive to Nagarkot for overnight.
- Patan Durbar Square
Patan located on lovely little plateau across the Bagmati is only 7-k.m southeast of Kathmandu. This city roughly inhabited by some 125000 people in considered oldest of all three cities of Kathmandu valley. This city founded in 3rd century AD. By King Veera Dev has a finest Newar crafts since time immemorial. Meaning the city of fine arts has hundreds of fascinating Hindu and Buddhist monuments scattered in and around. The most important monument area of course is Patan Durbar Square. Recognized by UNESCO as a world heritage site. The Square has been described as one of the most picturesque collection of buildings that have been set up so small a place by the piety of oriental man. Most of the monuments in this square date back to the medieval Malla period 15th to 17th century as the golden period of Nepalese art and architecture. The important things to be seen in this area include the Golden Gate and the Golden Window of the old Palace, the beautiful piece of traditional metal crafts, the famed Krishna temple with 21 golden pinnacles, the Royal bath of Sundari chowk, a perfect piece of the classic work in stone. Royal Taleju temple, Viswa Nath Temple and Char Narayan temple are the finest examples of the unique craftsmanship in wood; the temple of Bhimsen with the magnificent golden balcony overlooking the square outside plus many other shrines and sculptures scattered in and around the square.
- Bhaktapur Durbar Square
Situated at an altitude of 1401 meter above sea level Bhaktapur only is a very unique old town. This city divided into
24 traditional localities cover an area of 5 square kilometers. Founded by King Anand Dev in 889 AD Bhakatapur is said to have been built in the shape of conch shell a sacred symbol of Lord Vishnu. The word Bhaktapur means the city of devotees. Before the unification of Nepal, Bhaktapur was an independent principality ruled by the Malla Kings, who were very much devoted to religion, culture and art. During the period many magnificent temples and mansions were built. This period is remembered as golden period in the Nepalese art and remains a unique example.
Nagarkot:
There are various places around the edge of the Kathmandu Valley which offer great mountain views, but the resort village of Nagarkot is generally held to be the best mountain watchers make their way up to the village, stay overnight in one of Nagarkot's lodges or hotels than rise at dawn to see the sun appear over the Himalayas. Nagarkot is popular tourist resort of Nepal. It is situated 32 Kilometers east of Kathmandu at an altitude of 2175m above the sea level. The panorama of the major peaks of eastern Nepal Himalayas including Mt. Everest can be seen from here. Himalayan peaks like Manaslu (8463m) Ganesh Himal (7111m) Langtang (7246m) Gaurishanker (7134m) can also clearly seen from Nagarkot. A motor able road links Nagarkot with Bhaktapur. Today we overnight at Nagarkot for sunset view, which is located in the a hill station from where you can see the best Himalayan ranges of Langtang and Everest including the view of Mt. Everest (8,848 m) the highest point of the planet and can be seen the best sunset view and overnight at Nagarkot.

Day 05: Sunrise view and Changu Narayan Sightseeing and drive to Dhulikhel
Today, after a morning sunrise view at the Himalayan ranges and can be seen the picturesque scenery and after a breakfast we drive back to Bhaktapur and continuing drive to Changunarayan. After visited Changu we drive to eastern part as Dhulikhel which also popular place for the tourist and can be seen the countryside of the Nepal and Himalayan scenery as well and overnight at the Hotel.
- Changu Narayan Temple
The temple of Changu Narayan situated on the hillock of Dolagiri to the north of Bhaktapur is one of the oldest temples in Nepal which is situated at an altitude of 5000ft. This temple has its distinct historical and architectural significance. The most authentic and oldest ever inscription is located in the precinct of Changu Narayan. The oldest inscription dated 464 AD is a credited to have been set up by Lichchshavi King Manadeva. The erection of Garuda Piller by Manadeva is expression of his devotion and reverence to Chang Narayan as learnt from the inscription, points that the temple of Changu Narayan was built sometime before 464 AD
Dhulikhel:
Dhulikhel is an ancient town located at 30 km east of Kathmandu along the Kathmandu - Kodari or Arniko Highway (way to Tibet) is famous for its scenic beauty and tradition - a lovely place. From this place, one can have a complete panoramic view of the snowy ranges of Annapurna range, Langtang, Choba Bhamre, Gaurishanker, Number Karyolung etc. From here one has a good view of the sunrise.

Day 06: Drive Back to Kathmandu & free day in Kathmandu
Today is free or shopping day for souvenirs or gift to your family, friends or relatives before your flight. You may have plenty of time to spend around Thamel (tourist hub) where you can find restaurants, shopping centers etc and overnight at same hotel.

Day 07: Kathmandu – Gorkha [150 Km – 5 Hours]
After breakfast, check-out from hotel and drive to Gorkha, enjoy a five hours beautiful drive to Gorkha. Arrive Gorkha and check-in at hotel. Evening free for personal activities.

About Gorkha
A 25 kilometer road off the main highway connecting Pokhara and Kathmandu brings you to an ancient Gorkha - the untouched and captivating town of Nepal! Some 300 years ago, Nepal was divided into 50 tiny states, and Gorkha was one of them. King Prithivi Narayan Shah, the founder of `Shah Dynasty' which runs Nepal today, unified Nepal into one kingdom. His Gorkha palace resides on top of a hill at an altitude of 3281 feet (about 1000 meter) The King would watch-over his people as far as his eyes could see from the tallest palace in the very center of Nepal! Gorkha is also the home of Gurkhas - the legendary brave warriors who fought with knives against guns.
Places to Visit and Things to do in Gorkha.
Gorkha Palace
Visit the Gorkha palace here to begin your sightseeing of the region.Climb the palace steps from the bottom of the hill, all the way to the top, climbing about one thousand seven hundred steps (1700), in about two hours. That's some hiking to do! If you get tired sit down on a step or think how much easier the trip down will be! You will be glad you got to the top. On a clear sky day, you can view Himalayan range including spectacular view of Manaslu and Himalchuli Mountains, and panoramic views of the valleys.
Also view the palace building, one of Nepal's historical landmark, some buildings have interesting wood carvings portraying various romantic scenes. Also viwe the temple of Goddess Gorakhkali residing on the west side of the palace. To view sunrise from the palace, climb very early in the morning.
King Prithivi's Birthday Celebration
On King Prithivi's birthday, which is a national Nepali holiday known as Prithivi Jayanti , various celebrations are held throughout Nepal, one of which is held in Gorkha bazaar located at the foot of the hill. So if you happen to visit Gorkha on that day, observe that event as well. Prithivi Jayanti is on 27th of January 2005 ( 1st of Poush 2060 , according to Nepalese Annual Calendar).
The King's statues are found in many places in Nepal which many visitors find of interest to observe. Many places are dedicated to his name, for example Prithivi Chok (Cross Road) in Kathmandu, Prithivi Chok in Pokhara, Prithivi Chok in Bharatpur, and the Highway connecting Kathmandu with Pokhara and then to Baglung is called Prithvi Highway. Photos and Portraits of the King have his right-hand's first finger pointing up, signifying that Nepal is one kingdom (or in Nepali, the meaning is `We all come together as one'). His statues have that characteristic.
Dashain Jamara Procession
During Nepal's popular festival Dashain, Jamaras are brought from the Gorkha palace to the modern Narayan Hiti Royal Palace in Kathmandu. The King Prithivi Narayan Shah had moved the capital of Nepal from Gorkha to Kathmandu, and he is the founder of the Shah dynasty. Jamaras from Gorkha are used by the Royal family as a blessing from the King and above! On the Dashain Fulpati Day, there is a Royal Army parade, Fulpati procession to Gorkha Durbar and other activities of religious and cultural interests which visitors may find interesting to observe. For more on Jamaras and Dashain see Dahsain festival (The 7th Day of Dashain)
Day 08: Full Day Sightseeing in Gorkha

Day 09: Gorkha To Pokhara [150 Km – 5 Hours]
After breakfast, check-out from hotel and drive to Pokhara, enjoy a five hours beautiful drive to Pokhara. Arrive Pokhara and check-in at hotel. Evening free for personal activities or one can go for boat ride in Phewa lake or shopping on the lake side on own. Overnight stay in Pokhara.

Day 10: Pokhara Sightseeing
After your breakfast we take you for our guided day trip in Pokhara valley and visit the highlights of Pokhara and the surrounding areas. We take you to visit the pilgrimage sites of Hindus temple Bindabashini, which one most important popular Hindu temple in pokhara. Two hour boating in Phewa Lake and visit the Barahi temple which one in island in Phewa Lake. After this we will take you to David falls (water fall) The water is come from Phewa lake by underground and water came out in here and falls start again goes  from underground. Ghupteshower cave which is beside the falls. In this cave it is possible to go inside and from the last stop you can see the same David falls water and you can see where this water is going.
After David falls and Gupteshower cave we'll bring to you Tibetan refugee camp where the Tibetan people live and do some business. After all of that we will back to hotel and free at evening.    

Day 11: Pokhara – Kathmandu by drive
Morning we'll drive back through the scenic countryside and en route will stop for breakfast & lunch. It takes 7 hours back to Kathmandu. On arrival at Kathmandu guide will transfer to the hotel and rest of the day relax or explore the surrounding areas and overnight at hotel.

Day 12: Departure from Kathmandu
Today is free or last minute shopping for souvenirs or gift to your family, friends or relatives for you until your departure flight to onwards? If you extend your trip please do let us know for further trip information and arrangements. If departing, you'll be transferred to the international airport for your departure flight to your onwards destination.
Note: The itinerary may flexible during the tours depending upon the clients requirements and fitness.
Extending your holiday
In Nepal, there are many choices and options if you'd like to extend your holiday before or after your main booking. Here are just a few suggestions of extensions available for this trip:
- Travel to the Trans Himalayan country with its mysterious and spiritual land of Tibet
- Visit land of the thunder dragon known as Bhutan
- Take a memorable wildlife safari with Elephant back ride in the Chitwan National park
- White water River rafting in the Himalayan country of Nepal
- 1 hour amazing mountain flight closest to the Mt. Everest
- Visit Darjeeling/Sikkim tour to India.
- Extend your trek in different trekking areas
- Bungee Jumping, Paragliding, Mountain biking and many more. >>>
Service includes:
Airport pick up and droop by car
5 nights deluxe twin sharing accommodation in Kathmandu in 4 star hotel Shanker or similar on breakfast basis
1 nights deluxe twin sharing accommodation in Nagarkot in hotel View point or similar on MAP Basis
1 nights deluxe twin sharing accommodation in Dhilikhel in Dhulekhel Lodge Resort or similar on MAP basis
2 nights standard twin sharing accommodation in Gorkha in hotel Bisauni or similar on Breakfast basis
2 nights deluxe twin sharing accommodation in Pokhara in hotel Barahi or similar on Breakfast basis
All transportation by car
One English speaking tour guide on whole trip his food, salary and accommodation included
Kathmandu valley sightseeing with tour guide, car and entry fee included
Pokhara valleys sightseeing with tour guide, car and entry fee included
Gorkha town sightseeing with guide and entry fee included
Complementary welcome and farewell dinner in Kathmandu
Kathmandu to Gorkha to Pokhara and Kathmandu by car
All government and local taxes
Service Excludes:
Visa fees, intl. airfare
Excess baggage charges
Meals beside mentioned on daily itinerary
Personal expenses e.g. phone calls, laundry, bar bills,
Tips for driver and guide
Any extending trips
Services doesn't include in service inclusive column
Enjoy the adventure with our Himalayan guides and take good memories away with you from Nepal.