Service Categories
Clients References

Hi, we are Catherine and Adele from Australia. We have just completed the Annapurna Sanctu ary Trek. After arriving in Kathmandu without a guide, which can be some what stressful. Someone without a guide, which can be some what stressful. Someone
More>>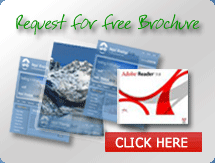 Quick Inquiry Form
Bhutan Stunning Chomolhari Trek
Trip Highlights
| | |
| --- | --- |
| Treks & Tours route  | : Paro to soi to paro |
| Total Duration   | : 13 night's/14 days in total |
| Trek & Tour Duration | : 12 days |
| Grade | : Leisurely |
| Max. Elevation | : 3800 m at soi |
| Trekking & Tour Style | : Hotel/tented camp |
| Meal | : Full board in bhutan & break fast in Kathmandu |
| Accommodation | : Hotel in Kathmandu & Bhutan |
| Transportation | : Flight & private vehicle |
| Best Months  | : Sept - Nov & Mar - May |
Trip Introduction
"Land of the Thunder Dragon", is probably the closet one can get to a legendary Himalayan Kingdom, one of the last Shangri-Las on earth. Bhutan possesses an amazing landscape and the strange and beautiful monasteries and forts add and aura of mysticism to this land. Although the traditions of its neighbors which include Tibet, Sikkim and India have had some influence on Bhutan, it has generally remained isolated for a long time. With its heavily protected borders, it still remains as a traditional and blissfully unspoilt land.
Highlights:
This trek gifts you with great variety of Bhutanese landscapes and is
without doubt one of the most beautiful and unspoiled trekking areas in the entire
Himalayas. The trek begins at Drugyal dzong passing through beautiful villages, scattered
hamlets and farmland. Different vegetation from richly forested valley to high alpine
pastureland where Yak herders graze their animals. Trout fishing in the sky blue lake
with magnificent view of three majestic peaks are some activities which can be done on a
rest day. You will also encounter rare species like the blue sheep & snow leopard.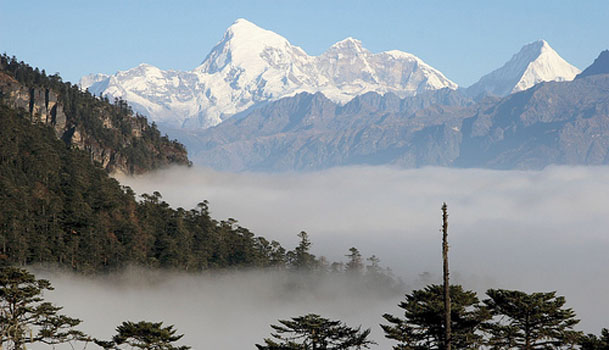 Trekking Itinerary
OutLine Itinerary
Day 01: Arrival day in Kathmandu (1,300m/4,264 ft)
Day 02: A guided sightseeing in Kathmandu Valley
Day 03: Flight from Kathmandu to Paro & Paro Sightseeing
Day 04: Day Hike To Taktsang Monastery
Day 05: Taktsang To Shana Camp
Day 06: Shana To Soi
Day 07: Soi To Jangothang
Day 08: Explore Day In Jangothang
Day 09: Jangothang To Lingshi
Day 10: Lingshi To Shodu
Day 11: Shodu To Barshong
Day 12: Barshong To Dodina
Day 13: Dodina To Paro
Day 14: Departure from Bhutan
Day to day Itinerary

Day 01: Arrival day in Kathmandu (1,300m/4,264 ft)
Namaste & welcome to Himalayan Planet of Nepal. While you landed at the Tribhuvan intl. airport Nepal Himalaya Guide representative welcomes you with your name and assists to transfer in your hotel in Kathmandu. After time to get refreshed, bring you at head office and briefing about the program and evening we'll pick up you for welcome dinner in one of the typical Nepalese restaurant with cultural program in the heart of Kathmandu and overnight at Hotel.

Day 02: A guided sightseeing in Kathmandu Valley
After your breakfast to head on for our guided day trip to world heritage sites in Kathmandu valley and visit the highlights of Kathmandu and the surrounding areas. We take you to visit the pilgrimage sites of Hindus temple Pashupatinath, one of the most important shrine of Shiva temples on the subcontinent which is place of thousand of devotees, Saddhus (holy men/Baba), and can be seen the cremating body most of the times in the holy riverbank of Bagmati. Hundreds of monkeys are giggling with you and take a time to exploring surrounding area and visit Bouddhanath stupa an another pilgrimage centre which is most popular and important place for Buddhist. You can explore with rounding prayer wheel and flattering colorful flag with melodious chanting noise. After visiting Bouddhanath stupa we'll drive to the City of Devotees (Bhaktapur). This traditional and traffic free town is the third biggest town in the Valley. We'll explore the medieval like squares, courtyards and temples of this vibrant town. After a stop for lunch at restaurant in Bhaktapur it's time to drive back to Kathmandu and meet up with your travel consultant & fellows to prepare for next day and overnight at the hotel. Alternatively, the same group may have option to choose same 3 sightseeing place inside Kathmandu valley instead of these given place.

Day 03: Flight from Kathmandu to Paro & Paro Sightseeing
visit the ruined fortress of Drugyel dzong which still
attracts visitors due to the strategic location of the fort. The fort defended the Paro
valley from the  Tibetan invasion from the north in the early 17th century. On clear
weather Mount Chomolhari 7320 meters can be seen towering over the dzong. Proceed through
the beautiful valley to the watch tower or locally known as Ta-Dzong. It was housed into
the National museum in the 1960s by the third King Jigme Dorji Wangchuck. The seven
floors museum highlights various aspects of Bhutanese culture and history dating back to
the 7th century. A short  walk downhill to the Rinpung Dzong which serves as the
administrative center and school for monks. Walk further down crossing the traditional
bridge into Paro Town. Evening at leisure.
Day 04: Day Hike To Taktsang Monastery
Horses can be arranged with an extra cost.  The
hike which is all the way uphill takes about 2 /3 hours through villages and pine
forests. The monastery clings to a huge granite cliff 800 meters from the Paro
valley. It is believed that the great saint Padmasambhava came in the 7th century on a flying tigress and meditated in a cave for 3 months. The demons were subdued who were trying to stop the spread of Buddhism and converted the Paro valley into Buddhism. During the end of the 17 century a monastery was built on the spot where the saint mediated and it is a pilgrimage site for every Bhutanese to visit once in their life time. Stroll back to Resort. Evening drive 2 hours to Thimphu and will be a pleasant one mainly due to the well maintained road through out Bhutan. Overnight at Hotel Druk or River view or similar.

Day 05: Taktsang To Shana Camp
Drive to Drugyel Dzong where the trek begins. The path goes upstream of the
Pachu river through villages gradually ascending to 2800 meters at Shana camp. Walking
time 5/6 hours.
Day 06: Shana To Soi
The trail again follows the Pachu river ascending
through pine, oak and spruce forest. Lunch will be served near a wooden bridge. The camp
is at an altitude of 3800 meters near a stone shelter. Walking time 7/8 hours.
Day 07: Soi To Jangothang
Climb slowly for a while till you reach an army camp. Then
follow the river above tree line with stunning views of the surrounding peaks. Hot lunch
will be served inside a Yak herders camp. A easy walk will reach you to Jangothang at an
altitude of 4050 meters. The view of Chomolhari (7320 meters) and Jichu Drake (6900
meters) is superb. Both the mountains are still virgin peaks. Walking time 4/5 hours.
Day 08: Explore Day In Jangothang
Explore the surrounding areas like Tshophu lake, visit
Yakherders or simply relax.
Day 09: Jangothang To Lingshi
The trail follows the stream for half hour and crosses
the bridge to the right side. Climb up the ridge and enjoy stunning views of Chomolhari,
Jichu Drake and Tshrim Khang mountains. Than walk through the wide open valley sometimes
coming across herds of blue sheep. The climb upto the Nyele la pass 4700 meters is not
too difficult and the view is breathtaking. After the pass its a gradual descend and
through the valley with beautiful views on all side. Nearing the camp you will see the
Lingshi Dzong perched ontop of a hill with commanding view of the valley. Arrive camp at
4100 meters near a stone shelter. Walking time  6/7 hours.
Day 10: Lingshi To Shodu
Today is the most difficult day so start early. Begin walk
opposite the dzong gradually through the valley until the stiff climb to Yale la pass at
4950 meters the highest point of the trip. The panoramic view of Mt.Chomolhari, Jichu
Drake and Tshrim Gang is breathtaking. After the pass its a long descent to the camp at
3750 meters. Walking time 7/8 hours.
Day 11: Shodu To Barshong
The path follows the Thimchu river descending through
rhododendron, Juniper and pine forests. The view of the cliff facing rocks and water
falls are stunning. The trail gradually ascends after 3/4 hours to the ruins of Barshong
Dzong reaching the camp at 3500 meters. Walking time 5/6 hours.
Day 12: Barshong To Dodina
The path descends for a while joining the Thimchu river and
gradually ascending and descending through thick bamboo and pine forests. From
Dolemkencho the trail descends all the way to Dodina where the ITT coach will be waiting
for your return. Walking time 7/8 hours. Drive 1 and half hour to Thimphu (capital city).
Overnight at Hotel.
Day 13: Dodina To Paro
AM stroll around the market and drive 2 hours to Paro. PM Paro sightseeing.
Overnight Kichu resort or similar.
Day 14: Departure from Bhutan
You will be received and driven 3 hours to Guwahati by the Our Indian agent or fly back to Nepal/home
Others trekking and tours area in Bhutan. Please contact for details information for below routes
1. 19 days Bhumthang Lhuntse & Yangtsi trek.
2. 12 days Dragon heart experience tour.
3. 4 days Enter the Dragon tour.
4. 10 days Samtengang winter trek.
5. 19 days Classic laya trek.
6. 11 days druk path trek.
7. 8 days Gangley gogona khotakha trek.
8. 13 days Dagala thousand lakes trek.
9. 17 days Dur hot spring trek.
10. 8 days Gangtey vally tour.
11. 27 days Unbeatable Snowman trek.
Extending your holiday
In Nepal, there are many choices and options if you'd like to extend your holiday before or after your main booking. Here are just a few suggestions of extensions available for this trip:
- Travel to the Trans Himalayan country with its mysterious and spiritual land of Tibet
- Take a memorable wildlife safari with Elephant back ride in the Chitwan National park
- White water River rafting in the Himalayan country of Nepal
- 1 hour amazing mountain flight closest to the Mt. Everest
- Visit Darjeeling/Sikkim tour to India.
- Extend your trek in different trekking areas in nepal
- Bungee Jumping, Paragliding, Mountain biking and many more. >>>

Service Includes:
2 Night's deluxe twin sharing accommodation in Kathmandu in 4 star hotel
All local transportation by suitable vehicle(car, van, bus) in Nepal & Bhutan
Complementary welcome dinner in Kathmandu
A day Kathmandu sightseeing as per itinerary with tour guide
Kathmandu to Paro flight tickets in economy class
Meals on full board  basis during the Bhutan and breakfast in Nepal as per itinerary
11 night's twin sharing accommodation in Bhutan on B categories hotel recognized by Bhutanese Govt.
Bhutanese tour and trek guide (English speaking, First Aid and eco trained), and driver with all payments
Bhutan visa fee, Royalty, Tourism Development fee, entrance fee, trekking permit and required permits
All government and local taxes
Intl. flight ticket re-confirmation
Submit your tourist registration form to the require embassy/consulate
Service does not Includes:
Nepal re-entry visa fees
All departure taxes
Lunch and dinner in & Kathmandu
Travel and rescue insurance
Personal expenses e.g. phone calls, laundry, bar bills & extra porters
Tips for driver and guide
Any extending trips
Nepal entry visa fees
Excess baggage charges
Services doesn't includes in service inclusive column
Enjoy the adventure with our Himalayan guides and take good memories away with you from Nepal.