Service Categories
Clients References

Hi, we are Catherine and Adele from Australia. We have just completed the Annapurna Sanctu ary Trek. After arriving in Kathmandu without a guide, which can be some what stressful. Someone without a guide, which can be some what stressful. Someone
More>>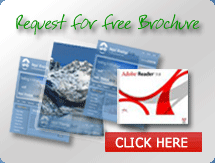 Quick Inquiry Form
Please read carefully the "Terms & Conditions" and click on "I agree" at the bottom of the term & conditions to proceed online trip booking form.
GUEST AGREEMENT AND DECLEAREATION

All the holidays given in this brochure are operated by Nepal Himalaya Guide P. Ltd. (hereinafter called 'NHG', 'the Company' or 'we'), registered Company Number 59196/065/066, whose registered office is the Chaksibari street, Thamel, Kathmandu, Nepal. A member of the Trekking agents association of Nepal (TAAN) and Nepal mountaineering association (NMA) a group of companies association and are sold subject to the following conditions:

Please read the following booking conditions very carefully:

Nepal Himalaya Guide P. Ltd. "Trip Booking Terms & Conditions"

I) You understand that Your trip booking(reservation) is confirmed on receipt of a non-returnable deposit of 20% of the total payable amount per person, per trip. Deposit must be received within 15 days of booking or the reservation will automatically be cancelled. Deposit is non transferable and non-returnable.
II) The balance of payment due must be paid upon arrival in kathmandu at trip start point.
III) With payment of deposit, it is Nepal Himalaya Guide  understanding that the client has read and understood the Booking Terms and Conditions, and has accepted them.
IV) Our price is a package price. Accommodation is on a twin share basis. If you wish to vary the package then you are liable for any accommodation, flight, travel, food or other variations not agreed in writing with NHG. The client acknowledges that they are aware of the inclusions and not included items in their package as seen in the NHG documentation.
V) With payment of deposit, it is Nepal Himalaya Guide understanding that the client understands the hardships, difficulties and potential dangers of tours/treks/expedition with NHG and accepts those conditions.
VI) With payment of deposit, it is NHG understanding that the client will undertake a full medical checkup prior to undergoing any exercise or training program in preparation for tours/treks/expedition in Himalaya.
VII) Your personal safety is of paramount importance to us and therefore it is imperative that you advise us at the time of booking of any condition, medical or otherwise, that might affect your or other people's enjoyment of the trip.

Price Inclusions/Exclusions
I) All the trips are starting from either by Kathmandu or its mentioned places in Itinerary. The trip price does not cover the international flight to/from your home town besides mentioned in particular trips, if you leave the trek at your volition, or due to illness/accident, or as a consequence of official action by the government of the country visited.
II) NHG will provide a trip brochure each person with a list of "what's included" and "what's not included".
III) It is the traveler's responsibility to pay for telephone calls, extra night's accommodation, extra meals and personal items whilst tours/treks/expeditions.

Accommodation


I) Accommodation is based on a twin share room as per given trip itinerary. Accommodation may be upgraded to a single room, subject to availability, a single price room will be charged to you.
II) Due to illness, finishing trip earlier, or for any other reason you change your accommodation whilst in tours/treks/expedition, you will be liable to pay for the extra night(s).
III) Any extra nights are the responsibility of the client, and client must pay to NHG. Hotel accommodation can be upgraded to a different hotel on request and different cost liable to pay by clients. If we change the hotel the company will bear all the upgraded cost and clients will be notified of Hotel changes.
IV) Accommodation along the treks & expeditions can vary from as per contract as camp or teahouse. There is no guarantee that teahouse accommodation or grassed campsites will be available. Overnight accommodation is on a non booking system and a first come first served basis in mountain and some part can be arranged in advance booking. The company will make available to our clients the best teahouse accommodation available at the time.

Passport & Visa
You are required to have a current passport valid for 6 month prior to your departure dates. You will require a visa entry in to each country. Nepal visa can be obtain on arrival, Bhutan visa arranged by company and if you travel to Tibet from Nepal arranged by company unless your own and India visa on your own. All visa fees are excluded on the trip cost besides mentioned in the trip inclusions.

Damage
I) NHG accepts no responsibility for any damage caused by clients whilst on the tours/treks/expeditions.
II) Any client/s that has caused damage of hiring gears will be required to pay for damage, and NHG staff will assess this.

Retiring from the Trek
I) Early departure from the trek including evacuation (i.e. less than the days specified) will incur the cost of extra staff, transportation, administration costs including phone calls and all other expenses incurred in returning you back to Kathmandu.
II) The client is responsible for organizing accommodation and must pay the Hotel directly for their stay. The trekker will be responsible for these extra costs.
III) If you require or request a helicopter lift out you will be liable for these costs. Himalayan Planet Adventures will invoice you for these extra costs. It is your responsibility to organize payment claims through your Travel Insurance Company.

Helicopter Airlift Out
I) In the events of an emergency whilst on the tours/treks/expedition HPA staff will assess the situation and they will act accordingly.
II) If a helicopter is needed NHG will contact your "Next of Kin", as stated in your Trekker Information forms, the Travel Insurance Company and implement the evacuation.
III) All costs relating to a "Medical/Emergency Evacuation" will be charged to the Trekker including and not limited to administration costs, phone calls, staff wages assisting in the evacuation etc.
IV) If a child requires a "Medical/Emergency Evacuation" an adult must accompany the child.
V) Accommodation required due to the evacuation is the responsibility of the client and must be paid to NHG on Hotel booking.

Hiring Gear
I) NHG hires gear to their trekkers for the purpose of the tours/treks/expedition.
II) Any damages of the hiring gears will be at the trekker's expense.

Travel and Health Insurance
"Trekking & walking, climbing & mountaineering in remote parts of this Himalayan countries carries an inherent risk due to the weather cause injury and death, this is beyond our control. Always we do our best to reduce any risks and hazards to our capacity, still there are chances of accidents happening, and in this you must agree.
I) It is mandatory for each traveler to have a suitable personal travel insurance policy prior to your departure from Kathmandu.
II) The policy must cover the unforeseen cancellation of your trip, the loss of personal items and the cost of emergency evacuation by air from any point to nearest hospital if necessary and medical/hospital treatment.
III) NHG requires all details of your Travel Insurance before departure. Details will include your full name, policy number, dates of travel, destinations, the Travel Insurance Company's 24 hour emergency phone number, etc.
IV) NHG has the right to refuse to organize the medical evacuation if the client has not provided their insurance details before their trek departure. In this instance, the Next of Kin will need to organize for the medical evacuation.
V) All baggage and personal effects are at all times and in all circumstances at the risk of the client. NHG is not responsible for the loss or late arrival of any baggage. Baggage insurance is recommended.
VI) Clients acknowledge that their trekking equipment, personal items, medical and other gear is essential for their tours/treks/expedition in their duffle luggage the essential items such as boots medications etc essential to them. This is subject to aircraft rules and laws.
VII) Clients acknowledge that they are responsible for all costs associated with joining the tours/treks/expedition at a later date due to their late arrival to the trek or late arrival of baggage.

Cancellations Notices and Charges
I) Advance deposit is non refundable and non transferable. If the company cannot organize the trip due to Govt. policies, unforeseen conditions full advance deposit will refunded to you.
II) After trip departure the full paid amount is not refunded in any causes. For this reason NHG strongly recommends that your travel insurance policy includes cover for cancellation charges in the event of cancellation due to illness or other circumstances.
Book with confidence
We are fully licensed and bonded as a tours/treks/expeditions operator. We are member of TAAN and NMA and authorized by Ministry of Culture, Tourism & Civil Aviation of Nepal Government. You can book the trip with Nepal Himalaya Guide P. Ltd. in complete confidence that all monies paid to us for trips are fully protected.