Service Categories
Clients References

Hi, we are Catherine and Adele from Australia. We have just completed the Annapurna Sanctu ary Trek. After arriving in Kathmandu without a guide, which can be some what stressful. Someone without a guide, which can be some what stressful. Someone
More>>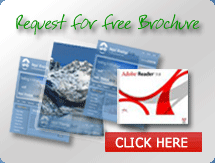 Quick Inquiry Form
Trip Highlights
| | |
| --- | --- |
| Trekking route  | : Sundarijal to Chisapani & Nagarkot |
| Total Duration   | : 06 night's/07 days in total |
| Trek Duration | : 03 days |
| Grade | : Leisurely |
| Max. Elevation | : 2215meters at Chisapani |
| Trekking style | : Teahouse basis |
| Meal | : Full board on trek |
| Accommodation | : Lodge on trek |
| Transportation | : private vehicle |
| Best Months  | : All round the year |
Trip Introduction
This area is located at the edge of the Kathmandu valley. It offers a rich insight into the lives, history, religion and daily existence of its inhabitants. The valley rim varies between 1000m and 2,200m. In the spring, early autumn and winter it offers wonderful mountain vistas, stretching from Everest in the east to Annapurna in the west.
The trek itself is not vigorous except on the first day where there is a long uphill haul on a winding path through the farm villages. After Chisapani the walk is on a gradual path where there is plenty of time to take in the wonderful landscapes and awesome scenery on the way to Nagarkot and our final destination at Changunarayan. Here you can see one of the most important ancient Temples perched on the hillock just above the Bhaktapur area. After a wonderful time in the mid hills you can continue with some optional sightseeing in Bhaktapur. Bhaktapur, a world heritage site, is the oldest city in the Kathmandu Valley and is rich with culture and Newar temple architecture. An hour drive brings you back to Kathmandu from here.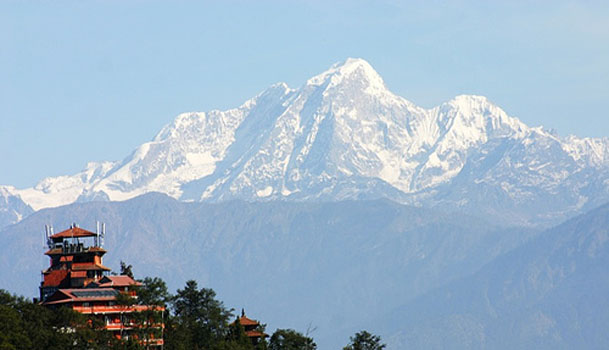 Trekking Itinerary
OutLine Itinerary
Day 01: Arrive Kathmandu
Day 02: Kathmandu Valley sight-seeing
Day 03: Kathmandu to Chisapani: (2215m)
Day 04; Chisapani to Nagarkot (2,100m)
Day 05: Nagarkot to Changunarayan to Kathmandu
Day 06: Leisure at Kathmandu
Day07: Departure from Kathmandu
Day to day Itinerary

Day 01: Arrive Kathmandu
Namaste and welcome to the Himalayan country of Nepal. You will be meet at the airport and be transfered to your hotel for check-in. After time to get refreshed, you will be meet in the evening for a welcome dinner in one of the finest Nepalese restaurants which includes a cultural show. Then afterwards you will be briefed about your trip and brought back to the Hotel for your overnight stay.

Day 02: Kathmandu Valley sight-seeing
Today, after breakfast you will go on a guided sightseeing tour of the highlights of Kathmandu and the surrounding Valley. You will visit Swoyambhunath Stupa, also known as the Monkey Temple, with its fine views over Kathmandu valley. The temple has many interesting features as well as the great stupa with highest point to the Kathmandu valley.
After this you can join the devotees, pilgrims and wandering saddhus (holy men) at Pashupatinath. Pashupatinath is the most important Hindu temple in Nepal as well as being one of the most important Shiva temples on the subcontinent. It is situated on the banks of the holy Bagmati River where you may have a chance to see a cremation on the River bank.
Take time to walk around Bodhnath (Boudha) stupa, the largest in Nepal and one of the largest in the world. Boudha is also the centre of Tibetan culture in Nepal and a wonderfully vibrant, interesting community.
Explore the temples and courtyards of Patan, also known as the City of Fine Arts. In the evening we'll drive back to Kathmandu where we'll have a group briefing on what to expect when our trek begins tomorrow. The remainder of the evening is free for you to explore the surrounding area or simply relax at the hotel.
Day 03: Kathmandu to Chisapani: (2215m)
The Chisapani area trek starts from Sundarijal, where there's a small dam and a hydroelectricity station in the northeast corner of the Kathmandu valley. The walk leads to a climb through wet, subtropical forest to an oak forest and on to Mulkharka, a scattered Tamang village. The trail again ascends through oak forest to a pass called Burlung Bhanjyang. After reaching the ridge, the walk continues on the trail, descending to Chisopani for the overnight stop. Chisapani, offers fabulous panoramic views of the Jugal mountain range including Langtang, Ganesh and as far towards Mt.Everest in the far east and Manaslu, Annapurna towards far west.
Day 04; Chisapani to Nagarkot (2,100m)
Todays' trek leads through the forest and along the ridge; with spectacular views of Annapurna, Manaslu and Ganesh Himal The walk towards Nagarkot has outstanding views of the Himalayas, the trail leads through interesting rural farm villages. Along the ridge between the Chisapani and Nagarkot there is  excellent panoramic scenery of the surrounding verdant landscapes and snow capped mountain ranges.
Day 05: Nagarkot to Changunarayan to Kathmandu
After a wonderful morning where you can watch the sunrise over mountains and enjoy grand panoramic views we will continue our trek. The walk descends most of the way passing through rural farm villages giving you the opportunity to meet the friendly locals. Trek on the terraces and enjoy fabulous views of the surrounding landscapes as far as Bhaktapur city. After a good walk of 3-4 hours we reach our destination at Changhunarayan, Changunarayan an ancient temple, listed as a world heritage site; from here we transfer to the Bhaktapur for sightseeing and finally an hours drive leads back to Kathmandu, where you can rest after a wonderful time up in the hills.
Day 06: Leisure at Kathmandu

This is a full day at leisure to rest and relax, to explore the local area and perhaps do a bit of last minute shopping at the heart of Kathmandu valley. You also have the option of doing some sight-seeing including Bhaktapur and Patan. Afterwards, you will have an evening farewell dinner with your crew and overnight at Hotel.
Day07: Departure from Kathmandu
Today is free or last minute shopping for souvenirs or gift to your family, friends or relatives for you until your departure flight/drive or to commence any extra trips or activities you may have booked with us. If departing, you'll be transferred to the International Airport for your departure flight to your onwards destination.

Extending your holiday
In Nepal, there are many choices and options if you'd like to extend your holiday before or after your main booking. Here are just a few suggestions of extensions available for this trip:
- Travel to the Trans Himalayan country with its mysterious and spiritual land of Tibet
- Visit land of the thunder dragon known as Bhutan
- Take a memorable wildlife safari with Elephant back ride in the Chitwan National park
- White water River rafting in the Himalayan country of Nepal
- 1 hour amazing mountain flight closest to the Mt. Everest
- Visit Darjeeling/Sikkim tour to India.
- Extend your trek in different trekking areas
- Bungee Jumping, Paragliding, Mountain biking and many more. >>>

Service Includes:
4 Night Delux twin sharing accommodation in Kathmandu in 4 star hotel
All local transportation by suitable vehicle(car, van, bus) in Kathmandu
Complementary welcome and farewell dinner in Kathmandu
A day Kathmandu sightseeing as per itinerary with tour guide, vehicle & entry fees
Kathmandu to Sundarijal & Nagarkot, to Chgunarayan and Kathmandu by suitable vehicle(car, van, bus)
Meal on full board (breakfast, lunch, dinner, tea & coffee) basis during the  trek
Accommodation on teahouse/lodge during the  trek
 trek leader (English speaking, First Aid and eco trained), Sherpa helper(for each two member), all payments
Shivapuri National Park entry fee ,  TIMS and all major permit and entry fee
Exclusive medical kit bag
Safe drinking water
Sleeping bag and downjacket
All government and local taxes
Intl. flight ticket re-confirmation
Submit your tourist registration form to the require embassy/consulate
Service does not Includes:
Enjoy the adventure with our Himalayan guides and take good memories away with you from Nepal.