Service Categories
Clients References

Hi, we are Catherine and Adele from Australia. We have just completed the Annapurna Sanctu ary Trek. After arriving in Kathmandu without a guide, which can be some what stressful. Someone without a guide, which can be some what stressful. Someone
More>>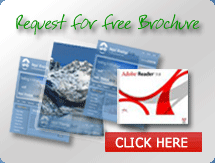 Quick Inquiry Form
Trip Highlights
Trekking route                      :  Hugdi Bazaar to Siraichuli to Shaktikhor
Duration                                 :  8 night's/ 9 days in total
Grade                                     :  Leisurely
Max. Elevation                       :  1,945 meters at Siraichuli
Trekking style                       :  Home Stay basis
Meal                                        :  Full board on trek, Breakfast in city
Accommodation                   :  Home stay on trek & deluxe hotel in city
Transportation                      :  private vehicle & local bus
Best Months                           :  Sept - Nov & Mar - May
Introduction
Chepang Hill Trek (1945m) is lies on Mahabharat range north from Chitwan National Park. Chepang hill trek offers spectacular views of the mountains and magnificent sunrise and sunset views. In clear weather you can see the views include a range of Himalayan peaks such as Rolwaling, Dorche Lakpa, Gaurishankar, Langtang, Manaslu Range, Himalchuli, Anapurna range, Dhaulagiri rare view flatland and spectacular sunrise and sunsets can be clearly observed cultural experiences of chepang and other ethnic groups.
The people live by hunting, fishing, small agriculture and gathering jungle products. They are partly nomads and speak their own Language. Chepang hill trek gives you totally different cultural experiences than the other community. At the end of the trekking you will know a great deal more about the life of these isolated jungle people. You will be produced to the inhabitants by means of their songs, dances, hospitality and craftsmanship: they produce among others wine and honey.
The trail is designed to lead through the homeland of Chepangs and their lovely villages in order to generate income possibilities for them and to raise awareness about Chepang culture among foreign visitors and Nepali people. This trail lies at a moderate altitude and in a comfortable climate zone.
Outline itinerary
Day 01: Arrival day in Kathmandu
Day 02: A Guided sightseeing in Kathmandu Valley
Day 03: Kathmandu – Hugdi Bazaar – Hattibang
Day 04: Hattibang – Juatesh – Changa Dinglang – Jyandala
Day 05: Jyandala –Siraichuli – Chisapanitar – Gadi
Day 06: Gadi – Shaktikhor
Day 07: Shaktikhor - Chitwan – Kathmandu [170 Km – 5 Hours]
Day 08: Leisure at Kathmandu
Day 09: Departure from Kathmandu
Day to day itinerary
Day 01: Arrival day in Kathmandu
Namaste & welcome to Himalayan Planet of Nepal. While you landed at the Tribhuvan intl. airport Nepal Himalaya Guide representative welcomes you with your name and assists to transfer in your hotel in Kathmandu. After time to get refreshed, bring you at head office and briefing about the program and evening we'll pick up you for welcome dinner in one of the typical Nepalese restaurant with cultural program in the heart of Kathmandu and overnight at Hotel.
(Welcome dinner & deluxe hotel accommodation included)
Day 02: A Guided sightseeing in Kathmandu Valley
After your breakfast to head on for our guided day trip to world heritage sites in Kathmandu valley and visit the highlights of Kathmandu and the surrounding areas. We take you to visit the pilgrimage sites of Hindus temple Pashupatinath, one of the most important shrine of Shiva temples on the subcontinent which is place of thousand of devotees, Saddhus (holy men/Baba), and can be seen the cremating body most of the times in the holy riverbank of Bagmati. Hundreds of monkeys are giggling with you and take a time to exploring surrounding area and visit Bouddhanath stupa an another pilgrimage centre which is most popular and important place for Buddhist. You can explore with rounding prayer wheel and flattering colorful flag with melodious chanting noise.
After visiting Bouddhanath stupa we'll drive to the City of Devotees (Bhaktapur). This traditional and traffic free town is the third biggest town in the Valley. We'll explore the medieval like squares, courtyards and temples of this vibrant town. After a stop for lunch at restaurant in Bhaktapur it's time to drive back to Kathmandu and meet up with your travel consultant & fellows to prepare for next day and overnight at the hotel. Alternatively, the same group may have option to choose same 3 sightseeing place inside Kathmandu valley instead of these given place.
(Breakfast & Deluxe hotel accommodation included)
Day 03: Kathmandu – Hugdi Bazaar – Hattibang
Departure to Chepang Heritage Trail. You arrive at Hugdi Bazaar (82 Km from KTM) and walk about five hours from Hugdi Bazaar to Hattibang, a beautiful village with magnificent mountain views. Here you stay overnight in local homes or community-managed guest houses.
(Breakfast, lunch, dinner & Home stay accommodation included)
Day 04: Hattibang – Juatesh – Changa Dinglang – Jyandala
You walk approximately three hours to Jyandala, a Chepang village. You follow the trail through a vivid landscape and reach Siraichuli (1,945 m, one of the highest hills of the Mahabharat range), from where you can enjoy spectacular views of Himalayan peaks like Rolwaling, Gaurishankar, Langtang, Gorkha Himal, Peak 29, Himalchuli, Manaslu, the Annapurnas, Dhaulagiri and others. Towards South lie the green jungles of the Chitwan National Park in the Tarai.
(Breakfast, lunch, dinner & Home stay accommodation included)
Day 05: Jyandala –Siraichuli – Chisapanitar – Gadi
It takes about seven hours trek from Jyandala to Gadi via Siraichuli and Chisapanitar. The trail leads you through an ever changing landscape to Uppardang Gadi which used to be the headquarter of Chitwan until early 1962. The remains of a historic fort that defended the surrounding countryside are still in existence. Nature and the spectacular views make it an ideal place to stay overnight with local families.
(Breakfast, lunch, dinner & Home stay accommodation included)
Day 06: Gadi – Shaktikhor
The way from Gadi to Shaktikhor takes about three hours. Shaktikor is another Chepang village and the centre of the sustainable tourism initiative of the Chepang people. They established a Chepang Museum and a visitor's information centre which both serve as tourist attractions and as educational service centers. Caves and waterfalls around the village invite you for a stroll in the area.
(Breakfast, lunch, dinner & Home stay accommodation included)
Day 07: Shaktikhor - Chitwan – Kathmandu [170 Km – 5 Hours]
After breakfast 7.30 am and departure for Kathmandu, first drive about one hour to tandi and catch up tourist to Katmandu &  enjoy a five hours beautiful drive to Kathmandu. Arrive Kathmandu and check-in at hotel. Overnight stay at Kathmandu.
(Breakfast & deluxe hotel accommodation included)
Day 08: Leisure at Kathmandu
This is a full day at leisure to rest and relax, to explore the local area and perhaps do a bit of last minute shopping at the heart of Kathmandu valley. You also have the option of doing some sight-seeing including Bhaktapur and Patan. Afterwards, you will have an evening farewell dinner with your crew and overnight at Hotel.
(Breakfast, farewell dinner & deluxe hotel accommodation included)
Day 09: Departure from Kathmandu
Today is free or last minute shopping for souvenirs or gift to your family, friends or relatives for you until your departure flight/drive or to commence any extra trips or activities you may have booked with us. If departing, you'll be transferred to the International Airport for your departure flight to your onwards destination.
(Breakfast included)
Extending your holiday
You may have many choices to extend your holiday on your interest/budget/timeframe and we will be happy to assist you as per your requirement before or after your trek. Please, inform our tour officers who are fully supporting to make your happy holiday. Here is some suggested destination for your expanding holidays,
Travel to the Trans Himalayan country with its mysterious and spiritual land of Tibet
Visit land of the thunder dragon known as Bhutan
Take a memorable wildlife safari with Elephant back ride in the Chitwan National park
White water River rafting in the Himalayan country of Nepal
1 hour amazing mountain flight closest to the Mt. Everest
Visit Darjeeling/Sikkim tour to India.
Extend your trek in different trekking areas
Bungee Jumping, Paragliding, Mountain biking and many more. >>>
Please contact http://www.nepalhimalayaguide.com/ based in Kathmandu, Nepal, if you'd like to extend your trip booking for one of the above options with us please contact for more inquiry to us. We all are welcoming you and happy to assists for any travel consulting as per your requirements for your pleasure holiday or any special celebrations and do not hesitate to contact us.
Service includes:

4 nights  deluxe twin sharing accommodation in Kathmandu in 4 star hotel with breakfast
All local transportation by suitable vehicle(car, van, bus) in Kathmandu
Complementary welcome and farewell dinner in Kathmandu
A day Kathmandu sightseeing as per itinerary with tour guide, vehicle & entry fees
Kathmandu to Hugdi Bazaar by local bus & Shaktikhor to Kathmandu by tourist bus option private vehicle
Meal on full board (breakfast, lunch, dinner, tea & coffee) basis during the trek as per itinerary
Accommodation on Home stay basis in local house during the trek
Trek leader (English speaking, First Aid and eco trained), one Sherpa porter (for each two member)  and one assistant guide ( in a group) all payments with insurance
All required major permit and entry fee
Safe drinking water
Exclusive medical kit bag
All government and local taxes
Intl. flight ticket re-confirmation
Submit your tourist registration form to the require embassy/consulate
Service Excludes:
Visa fees, intl. airfare & departure taxes
Excess baggage charges
Lunch and dinner in city
Travel and rescue insurance
Personal expenses e.g. phone calls, laundry, bar bills & extra porters
Tips for driver, guides and porters
Any extending trips
Services doesn't include in service inclusive column
Enjoy the adventure with our Himalayan guides and take good memories away with you from Nepal.