Service Categories
Clients References

Hi, we are Catherine and Adele from Australia. We have just completed the Annapurna Sanctu ary Trek. After arriving in Kathmandu without a guide, which can be some what stressful. Someone without a guide, which can be some what stressful. Someone
More>>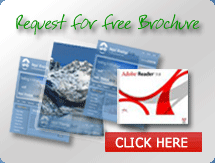 Quick Inquiry Form
Trip Highlights
| | |
| --- | --- |
| Trek & Climbing route  | : Syabrubesi to Naya kanga peak to Syabrubesi |
| Total Duration   | : 17 night's/18 days in total |
| Trek & Climbing Duration | : 14 days |
| Grade | : Adventurous to Challenging |
| Max. Elevation | : (5,846m/19,175ft) at Naya Kanga |
| Trekking style | : Tea house & Camping |
| Meal | : Full board on trek break fast in city |
| Accommodation | : lodge on trek & tented camp on climbing |
| Transportation | : Private Vehicle |
| Best Months  | : Sept - Nov & Mar - May |
Trip Introduction
Naya kanga (Ganja-la Chuli) climb with Langtang valley trek is one of the best treks & expedition to visit with calm and scenic mountains as well as Tamang tribe lifestyle. This 18 day climbing takes the road less traveled to the Langtang region which is one of the Tamang valleys close to the Tibetan border. The route offers the opportunity to explore traditional villages, climb small trekking peaks, Himalayan wildlife and visit stunning glaciers at comfortable elevations. This expedition starting from Syabrubesi and will reach at long drive from Kathmandu and firstly gentle climb up though the bamboo forest with up stream and along the way best opportunity to see the birds, bee hives and further climb with beautiful rhododendron forest. Its continuing climb up to the alpine area can be appearing the Mountain View and from Kyanjing Gompa will have an amazing superb scenic Himalayan range towering a front of you. On this trek we'll have more chances to see panoramic view and encounters with local tribes as well as landscapes with climb beautiful peak of Langtang valley. After the summit we re-track back to Syabrubesi.
About the first climbed to Naya Kanga peak no one knows who climbed but many would like to credit Tilman with the feat. However it is certainly a beautiful looking mountain and worthy of far more attempts than it gets compared with the more well known trekking peaks in the Langtang. The technical difficulty of the climb is rated at Alpine Grade PD+. This is mainly a function of three things: the fact that you are on significant snow slopes for most of the journey above camp 1; some crevasses as you turn west below the Ganja La; and finally the short ridge section to the summit. The summit can be gained in two days from Kyanjin with one camp at Branchen or Nyengang Kharka, or alternatively in three days with a second camp at Kangla Phedi just beow the Ganja La. Naya Kanga (Ganja La Chuli) is an attractive peak rising to the west of the Ganja La (5,122m). Ascending to Ganja La or the summit of Naya Kanga offer the spectacular panoramic views of mountains in Nepal and Tibet including Langshisa Ri (6,370m), Pemthang Ri (6,836m), Shisapangma (8,046m), Langtang Lirung (7,425m), Pemthang Kapro Ri (6,830m) and Langtang II (6,571m). The normal route of ascent to Naya Kanga is via the north - East Ridge over a line on ice and snow. We follow the route of Langtang trek to Kyangjin (3,749m) for the ascent of Naya Kanga.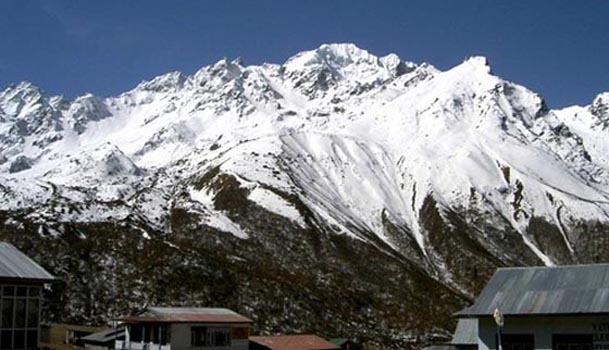 Trekking Itinerary
OutLine Itinerary
Day 01: Arrival day in Kathmandu (1,300m/4,264 ft)
Day 02: Rock Climbing Course in Kathmandu
Day 03: Kathmandu to Syabrubesi (1,420m/4,658ft)
Day 04: Syabrubesi to Lama Hotel (2,340m/7,675ft)
Day 05: Lama Hotel to Langtang village (3,480m/11,415ft)
Day 06: Langtang village to Kyanjing Gompa (2,920m/9,578ft)
Day 07: Rest day at Kyanjing Gompa
Day 08: Exercise hike to Cherko Ri (5,150m/16,892ft)
Day 09: Trek to Naya Kanga Base Camp (4,600m/15,088ft)
Day 10: Trek to High Camp
Day 11: Summit Naya Kanga (5,846m/19,175ft) and to base camp
Day 12: Reserve day for unforeseen condition
Day 13: Trek back to Kyanjing Gompa
Day 14: Kyanjing Gompa to Lama Hotel
Day 15: Lama Hotel to Syabru Besi
Day 16: Drive back to Kathmandu
Day 17: Leisure at Kathmandu
Day 18: Departure from Kathmandu
Day to day Itinerary

Day 01: Arrival day in Kathmandu (1,300m/4,264 ft)
Namaste & welcome to Himalayan Planet of Nepal. While you landed at the Tribhuvan intl. airport Nepal Himalaya Guide representative welcomes you with your name and assists to transfer in your hotel in Kathmandu. After time to get refreshed, bring you at head office and briefing about the program and evening we'll pick up you for welcome dinner in one of the typical Nepalese restaurant with cultural program in the heart of Kathmandu and overnight at Hotel.

Day 02: Rock Climbing Course in Kathmandu
You will be taken to 3 Km drive to the place called Balaju, a natural rock climbing spot for your climbing course before departure to Lukla, a day course will provide excellent opportunities to learn how to use rope, harness, Ice axe, crampons although keeps you physical fitness. Alternatively you can take a world heritage sightseeing for 3 places as desired inside Kathmandu valley. After return we'll brief about trip and group meeting at office and back to hotel for overnight in Kathmandu.

Day 03: Kathmandu to Syabrubesi (1,420m/4,658ft)
This morning we'll drive on a northern highway that twists and climbs over mountain ridges to the Trishuil valley for lunch and on to Syabru village for the overnight. The journey will take 8-9 hours through picturesque landscapes, mountain scenery and local villages. From Syabru we'll have magnificent views of Mt. Ganesh Himal, Manasalu and Mt Kerung of Tibet. We'll relax tonight at a local teahouse.

Day 04: Syabrubesi to Lama Hotel (2,340m/7,675ft)
After breakfast we start to walk own our pace and the trail ascends for around two hours through the forest followed by a climb of about an hour to reach Bamboo village (1,850m/6,068ft) where we'll stop for lunch. This forested path with well stabilized trails and following the up stream and can be seen birds life around the bushes. Bee hives hanging on a cliff are another attraction for the travelers. From here we'll again steeply climb through the bamboo forest to reach the Lama Hotel after 5-6 hrs walk where we'll rest and overnight at a local teahouse.

Day 05: Lama Hotel to Langtang village (3,480m/11,415ft)
Today we'll have a pleasant walk and follow the trail through rhododendron and pine forest for around three hours to reach Ghora Tabela where we'll stop for lunch. This surrounding area dense wild habitat area and many small babblers & laughing thrush with lot of herbal can be found here. After lunch we'll walk another three hours on the scenic trail takes us to Langtang village where we'll relax for the evening.

Day 06: Langtang village to Kyanjing Gompa (2,920m/9,578ft)
After breakfast this morning we'll leave the village and start our trek leisurely for around three to four hours to visit Kyanjing Gompa. From here we'll also have beautiful views of Mt Ganchempo and Langtang Lirung. We'll visit surrounding area like Yak cheese Factory, Monastery and local houses as we relax for the evening at teahouse.

Day 07: Rest day at Kyanjing Gompa
Today you may have full day of rest and relaxation at the surrounding area. We'll be able to simply relax and enjoy the views or to explore the local area and prepare your gears and pack up all necessary equipments for the camp at base camp.

Day 08: Exercise hike to Cherko Ri (5,150m/16,892ft)
Today, for your good exercise and for the good acclimatization we hike Cherko-ri, the best view point for the Himalayan scenery from where we can see the 360 degree view of Snow capped surrounding mountains and the Langtang valley. After a superb Himalayan view from Chero ri we return back to hotel for overnight stop.

Day 09: Trek to Naya Kanga Base Camp (4,600m/15,088ft)
Today, after good acclimatization and fitness we ready to climb Naya Kanga base camp. After a breakfast at Kyanjin we pack up our all gears and start to walk through crossing the river and climb up to hill. Base camp just southern part from Kyanjing and it's about 5-6 hrs where we'll find small plateau for the camp where we'll stay overnight at camp.

Day 10: Trek to High Camp
Today, we getting higher and start trek up to high camp. It is walking through the rocky path with lot of bolders and reaches glacier part where we set up our camp. We practice around the glacier for next day climb and Guide will teach you some methods/technique of climb and brief you details and overnight at camp.

Day 11: Summit Naya Kanga (5,846m/19,175ft) and to base camp
As instruction by your guide yesterday if the weather is perfect then early about 4 am we wake up and have a breakfast then ready to leave for achieve your dream on the top of summit. Guide will fix the ropes need to belay ropes to help on your guide. After a good teamwork we get to the top of Naya Kanga where from can be enjoy the best panoramic Himalayan view including Tibet part and after a great shoot back to base camp for overnight.

Day 12: Reserve day for unforeseen condition
This day we most kept for the reserve day for the unforeseen condition as weather problem or weakness then you can take this day as your reserve day and if earlier back then you can take the rest somewhere else around may be in Kyanjin Gompa or extends your days to Thulo Syabru village. This day may stay at camp or teahouse base on the condition.

Day 13: Trek back to Kyanjing Gompa
After great success of Himalayan expeditions we stroll back to Kyanjing for overnight at teahouse and special celebration with crews and other trekkers and overnight. Rest of the time relaxes at the hotel.

Day 14: Kyanjing Gompa to Lama Hotel
This morning we'll retrace our steps somewhat as we head back from the Gompa. We have an easy downhill and pleasant walk through the rhododendron forest to Lama Hotel where we'll rest for the night before continuing our return back to Syabru besi.

Day 15: Lama Hotel to Syabru Besi
Today our trail leads again through bamboo & rhododendron forest where we may see the local wild boar as well as other animal and birdlife on return back to Syabru besi. It takes about an 5 hrs downhill and remaining time enjoy the place at small hot spring and surrounding Tamang heritage site. Guide will manage for the next day bus to Kathmandu.

Day 16: Drive back to Kathmandu
From here early morning we drive back to Kathmandu via same route and on arrival at Kathmandu, guide will transfer to hotel and rest at the hotel and overnight.

Day 17: Leisure at Kathmandu
This day we reserve for flight delay or cancelled to minimize the risk of missing intl. flight. If we return to Kathmandu on yesterday day this pleasant day you may have full day at leisure at your own or can be extends your extra trip with us on additional cost or time to explore the Thamel for last day shopping and evening company will meet you for the farewell dinner and overnight at hotel.

Day 18: Departure from Kathmandu
Today is free or last minute shopping for souvenirs or gift to your family, friends or relatives for you until your departure flight/drive or to commence any extra trips or activities you may have booked with us. If departing, you'll be transferred to the International Airport for your departure flight to your onwards destination.

Note: The itinerary may flexible during the trek depending upon the clients requirements and fitness.
Extending your holiday
In Nepal, there are many choices and options if you'd like to extend your holiday before or after your main booking. Here are just a few suggestions of extensions available for this trip:
- Travel to the Trans Himalayan country with its mysterious and spiritual land of Tibet
- Visit land of the thunder dragon known as Bhutan
- Take a memorable wildlife safari with Elephant back ride in the Chitwan National park
- White water River rafting in the Himalayan country of Nepal
- 1 hour amazing mountain flight closest to the Mt. Everest
- Visit Darjeeling/Sikkim tour to India.
- Extend your trek in different trekking areas
- Bungee Jumping, Paragliding, Mountain biking and many more. >>>

Service Includes:
4 night's deluxe twin sharing accommodation in Kathmandu in 4 star hotel
All local transportation by suitable vehicle(car, van, bus) in Kathmandu
Kathmandu to Syabrubesi & return by suitable private vehicle
Complementary welcome and farewell dinner in Kathmandu
Rock climbing course or Kathmandu sightseeing with guide, vehicle & entry fees
Meal on full board (breakfast, lunch, dinner, tea & coffee) basis during the trek
Accommodation on teahouse/tent during the trek as per itinerary
Naya Kanga climbing leader (English speaking, First Aid and eco trained), camping chef, one assistant trek guide (for each two member) and Sherpa porters, all payments with insurance
Langtang national park entry fee and TIMS permit
Naya kanga Climbing peak permit/s & other necessary fees
Exclusive medical kit bag
Emergency Oxyzen, Gamow bag
Mobile phone for the communication onpay call basis
Necessary group climbing gear & equipments
Safe drinking water
Sleeping bag and down jacket
All government and local taxes
Intl. flight ticket re-confirmation
Submit your tourist registration form to the require embassy/consulate
Service does not Includes:
Visa fees, intl. airfare & departure taxes
Garbage deposit USD 250.00 (Sharing of the total person) and deposit fee will be not refunded if the clients (climber) don't take back their garbage Kathmandu.
Personal climbing equipment (can be hire in Kathmandu)
Excess baggage charges
Lunch and dinner in city
Travel and rescue insurance
Personal expenses e.g. phone calls, laundry, bar bills & extra porters
Tips for driver, guides and porters
Anything does not includes in service inclusive column
Enjoy the adventure with our Himalayan guides and take good memories away with you from Nepal.